Oscar-nominated writer and director John Singleton has died, Fox News has confirmed. He was 51.
The Singleton family told Fox News on Monday that he had "passed away peacefully, surrounded by his family and friends."
"We want to thank the amazing doctors at Cedars-Sinai Hospital for their expert care and kindness and we again want thank all of John's fans, friends and colleagues for all of the love and support they showed him during this difficult time," the statement continued.
Earlier Monday, Singleton's family announced that it had made the "agonizing decision" to remove Singleton from life support. The family said the decision had been made "over a number of days, with the careful counsel of John's doctors."
"John Singleton is a prolific, ground-breaking director who changed the game and opened doors in Hollywood, a world that was just a few miles away, yet worlds away, from the neighborhood in which he grew up," the earlier statement said.
'BOYZ N THE HOOD' STAR JESSIE LAWRENCE FERGUSON DEAD AT 77
Singleton had been in a coma following a stroke 12 days earlier. His family had previously revealed the medical episode, but few details had been made available about the seriousness of his condition.
Monday's earlier statement said: "John loved nothing more than giving opportunities to new talent and his films came to be known for career-making roles with actors who the industry would come to embrace; talents such as Tupac Shakur, Regina King, Cuba Gooding Jr., Terrence Howard, Ice Cube, Tyrese and Taraji P. Henson.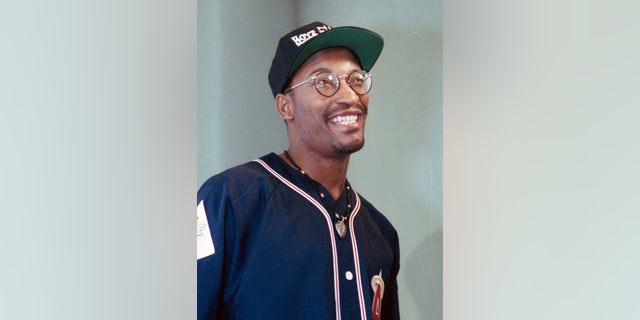 This July 13, 1991 file photo shows filmmaker John Singleton, who made the movie "Boyz N The Hood," in Los Angeles. 
(AP Photo/Bob Galbraith)
"We are grateful to his fans, friends and colleagues for the outpour of love and prayers during this incredibly difficult time.  We want to thank all the doctors at Cedars Sinai for the impeccable care he received."
According to his family, Singleton "quietly struggled with hypertension" and asked that fans learn about the condition by going to Heart.org.
KEN KERCHEVAL, 'DALLAS' STAR, DEAD AT 83
Singleton received Oscar nominations in 1992 for Best Original Screenplay and Best Director for "Boyz N the Hood," which he wrote, directed and produced in his early 20s, just out of the University of Southern California's School of Cinematic Arts. ("The Silence of the Lambs" won in both categories). Singleton would say the honor was compensation for the Academy of Motion Picture Arts and Sciences snubbing Spike Lee's "Do the Right Thing" two years earlier. At 24 years old, Singleton became both the first black director to receive an Oscar nomination and the youngest Best Director nominee in Oscar History.
Based on Singleton's upbringing and shot in his old neighborhood, "Boyz N the Hood" starred Cuba Gooding Jr. and Ice Cube and centered on three friends in South Central Los Angeles, where college aspirations competed with the pressures of gang life. "Boyz N the Hood" was a critical and commercial hit, given a 20-minute standing ovation at the Cannes Film Festival and praised as a groundbreaking extension of rap to the big screen, a realistic and compassionate take on race, class, peer pressure and family. Singleton would later call it a "rap album on film."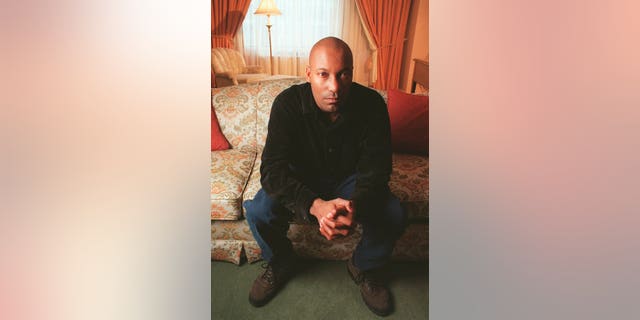 This Feb. 9, 1997 file photo shows film director John Singleton posing in New York to promote his film "Rosewood." (AP Photo/Todd Plitt)
"I think I was living this film before I ever thought about making it," Singleton told Vice in 2016. "As I started to think about what I wanted to do with my life, and cinema became an option, it was just natural that this was probably gonna be my first film. In fact, when I applied to USC Film School they had a thing that asked you to write three ideas for films. And one of them was called Summer of '84, which was about growing up in South Central LA."
In 2002, "Boyz N the Hood' was added to the National Film Registry by the Library of Congress, which called it "an innovative look at life and the tough choices present for kids growing up in South Central Los Angeles."
None of Singleton's subsequent movies received the acclaim of "Boyz N the Hood" and he was criticized at times for turning characters into mouthpieces for political and social messages.
CLICK HERE TO GET THE FOX NEWS APP
His other work includes "Poetic Justice," starring Janet Jackson, and the FX crime drama "Snowfall," an exploration of the rise of crack cocaine in his hometown of Los Angeles. He also made the coming-of-age story "Baby Boy," a remake of the action film "Shaft" and an installment in the "Fast and Furious" franchise, "2 Fast 2 Furious."
Singleton was married twice and had five children. Besides his career in movies, Singleton also directed the video for Michael Jackson's "Remember the Time," which included Eddie Murphy and Magic Johnson. He cast hip-hop artists and other musicians in many of his films, including Ice Cube in "Boyz N the Hood," Janet Jackson and Shakur in "Poetic Justice" and Tyrese Gibson in "Baby Boy."
The Associated Press contributed to this report.